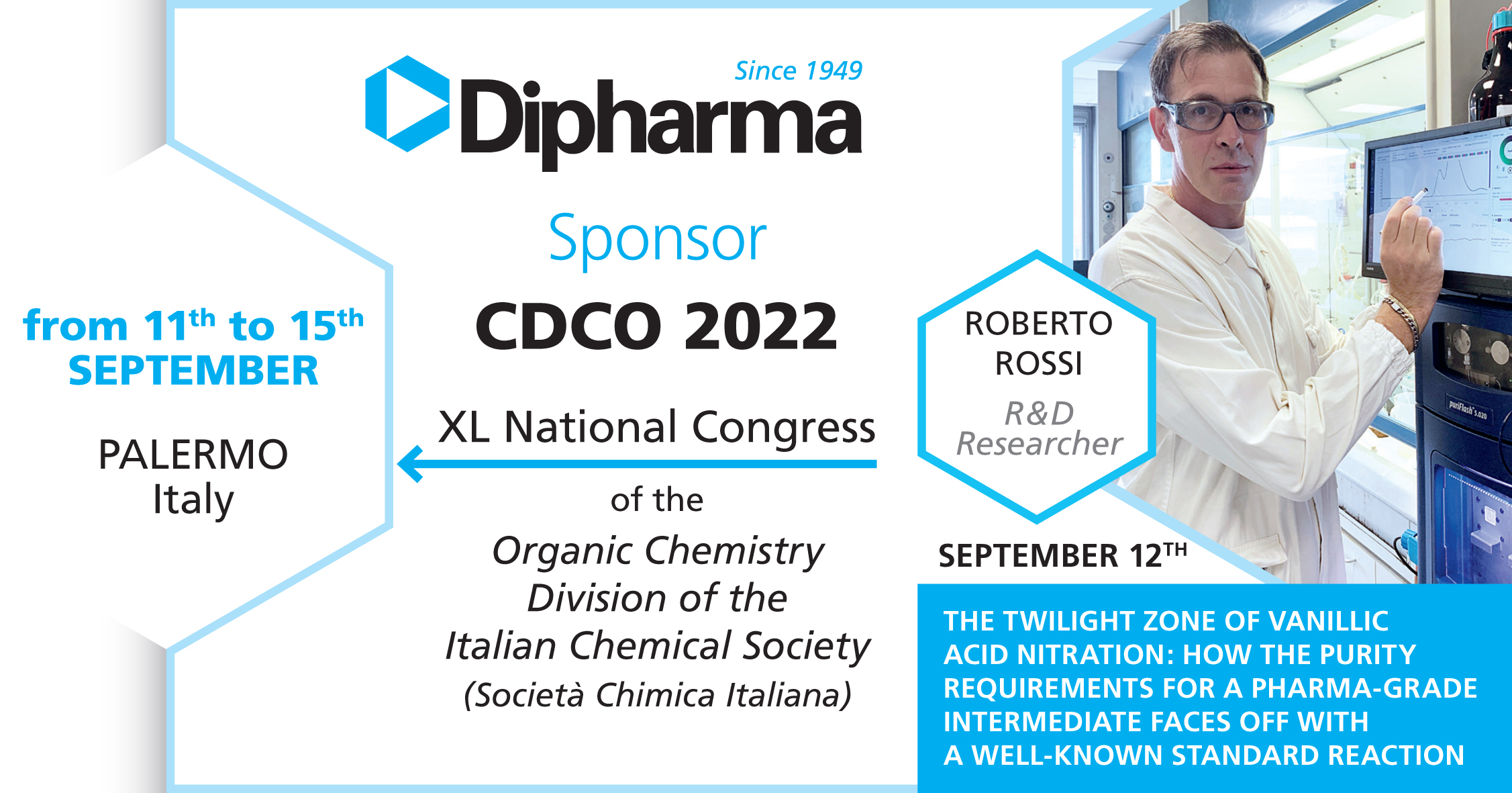 "The twilight zone of Vanillic Acid nitration: how the purity requirements for a pharma-grade intermediate faces off with a well-known standard reaction" is the title of the lecture will be delivered by our R&D Researcher Roberto Rossi at the XL National Congress of the Organic Chemistry division of the Italian Chemical Society (Società Chimica Italiana), on Monday, September 12th, 2022.
Our Company is a proud sponsor of the Congress, which will take place in Palermo (Italy) from September 11th to 15th.
Dipharma's first technological expertise was on nitration processes and, thanks to this background and our unique experience derived from the explosives industry and explosive production technology design, we have a strong know-how on managing the challenges of nitration reactions.
For these reasons, whatever your nitration requirements, contact us: https://www.dipharma.com/contacts/.
We will study them and develop the best way to perform them safely and efficiently.
To read the abstract of the lecture: file here attached
To know more about the congress (web site in Italian):  https://www.cdco2022.it/
For more information:
Paola Clerici
Communication Manager
Dipharma Francis S.r.l.
E-mail: paola.clerici@dipharma.com
Teams: paola.clerici@dipharma.com