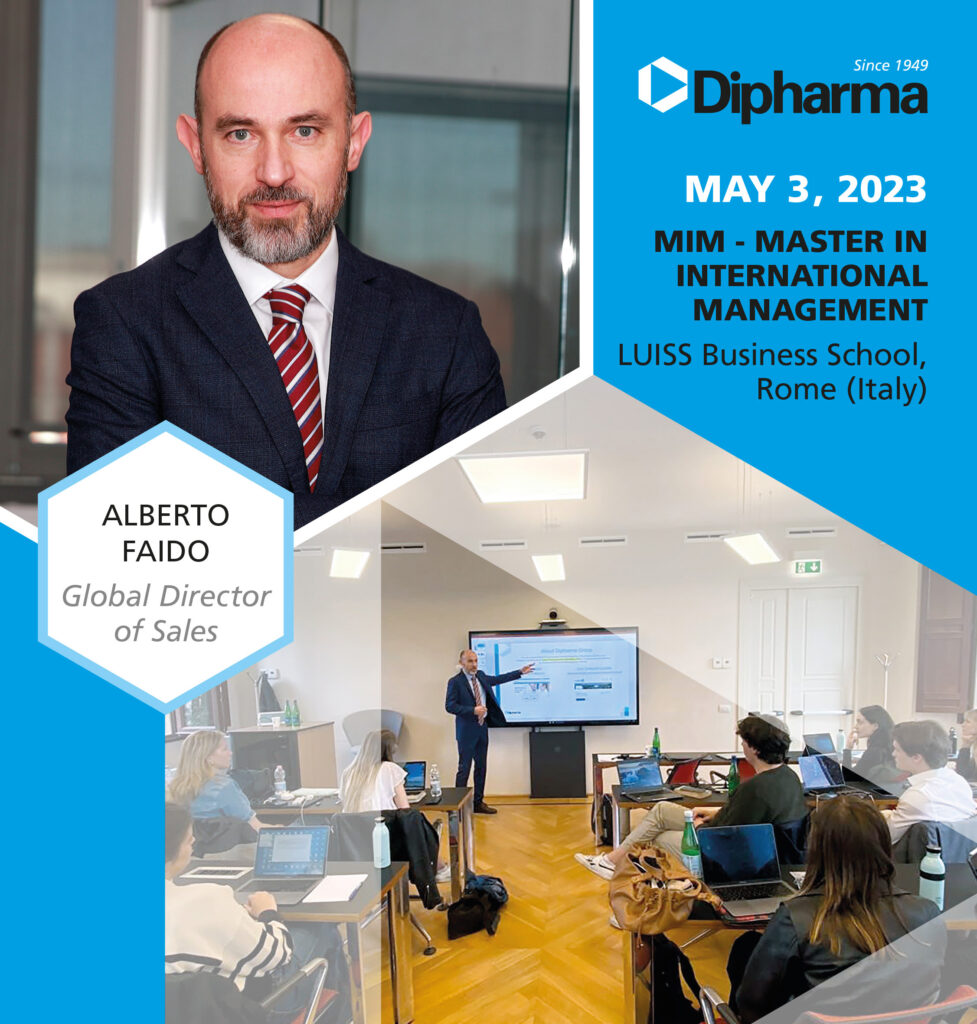 It is always a pleasure and an interesting experience for Dipharma to collaborate with universities.
On May 3, our colleague Alberto Faido, Global Director of Sales, discussed the Dipharma case study with the students of the MIM, Master in International Management of the LUISS Business School, the School of Management of Luiss Guido Carli University.
In the School headquarters at Villa Blanc in Rome (Italy), Alberto presented the Dipharma Group business, culture and values.
Specifically, the discussion focused on the ability of our Company to deal with disruptive change, transforming its business model over time, from 1949 to the present day.
It was an exciting opportunity for sharing knowledge and experience, as well as for analysing future scenarios with a passionate, engaged and international group of students.
For more information:
Paola Clerici
Communication Manager
Dipharma Francis S.r.l.
E-mail: paola.clerici@dipharma.com