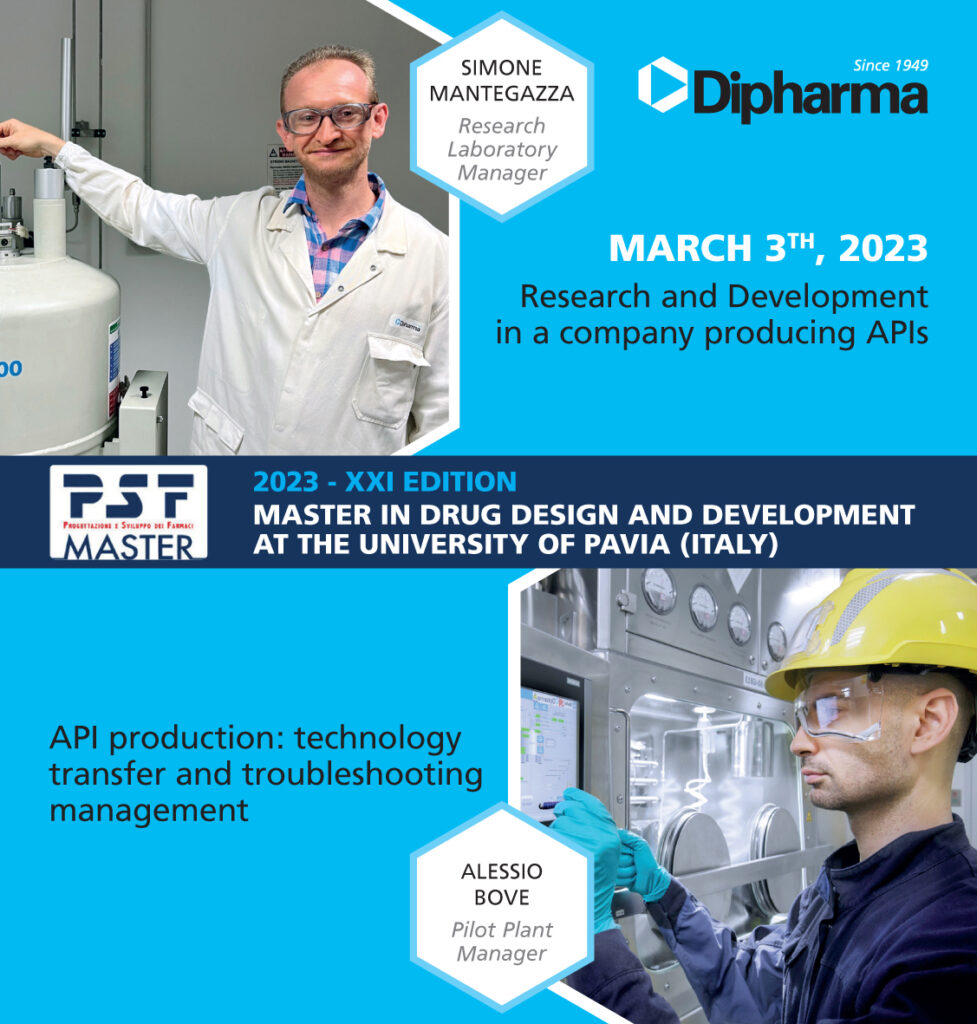 The 2023 edition of the Master in Drug Design and Development at the University of Pavia (Italy) has just started. In this edition, like in the previous one, our colleagues Simone Mantegazza, Research Laboratory Manager, and Alessio Bove, Pilot Plant Manager, will hold two lessons on Active Pharmaceutical Ingredients.
The first appointment is on March 3rd: Simone Mantegazza will present the lesson "Research and Development in a company producing APIs". During his presentation, Simone will touch upon many different issues important in API manufacturing, like for example Process Chemistry, Safety considerations, Process Technology feasibility studies and potential genotoxic impurity evaluation and management.
Stay tuned for the Alessio Bove's lesson about "API production: technology transfer and troubleshooting management"!
To learn more about the Master: https://psfmaster.unipv.it
For more information:
Paola Clerici
Communication Manager
Dipharma Francis S.r.l.
E-mail: paola.clerici@dipharma.com