Gabriele Razzetti, Global Director of Research and Development at Dipharma Francis, contributes to the panel discussion on Flow Chemistry published on the Chemistry Today last issue  (03/2021).
Gabriele describes why our Company features a lengthy tradition in continuous processes, especially in the handling of hazardous materials or reactions, routinely carried out at Dipharma, and how cross-functional teams work to increase the efficiency of existing processes.
Furthermore, our Global Director of R&D explains how Dipharma Group guarantees tailor-made solutions for speeding up the process development and reducing the time the drug substance takes to reach the market.
Learn more (pages 24-25; in the pdf file at pages 26-27): https://www.teknoscienze.com/Contents/Riviste/Sfogliatore/CO3_2021/26/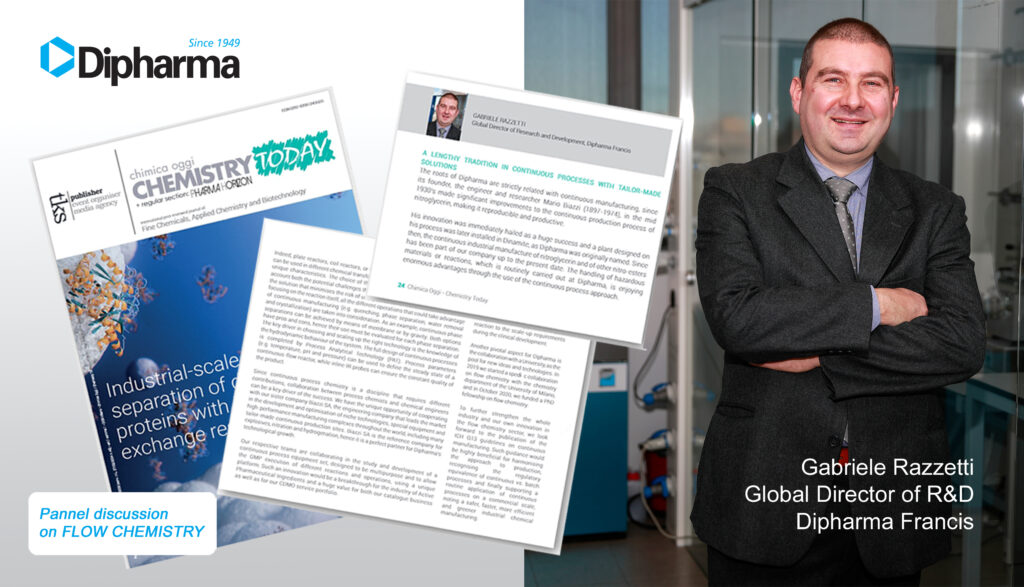 For more information
Paola Clerici
Communication Manager
DIPHARMA FRANCIS S.r.l.
paola.clerici@dipharma.com