Our Global Director of Supply Chain Carlo Capra joined the panel discussion on Supply Chain Management, published on the latest issue of Chemistry Today.
A top Supply Chain performance is one of the key pillars of Dipharma strategic approach and Carlo Capra enlightens some of the most important actions that our Company has implemented in recent years in order to optimize our Supply Chain processes and successfully cope with the constant growth of our CDMO and Catalogue APIs portfolio.
Carlo also explains how the COVID-19 pandemic has further accelerated the rollout of these actions, previously designed to reach world-class in Demand Planning.
Check out the full article "Supply Chain Management, a factor of our success": https://www.teknoscienze.com/Contents/Riviste/Sfogliatore/CO4_2021/46/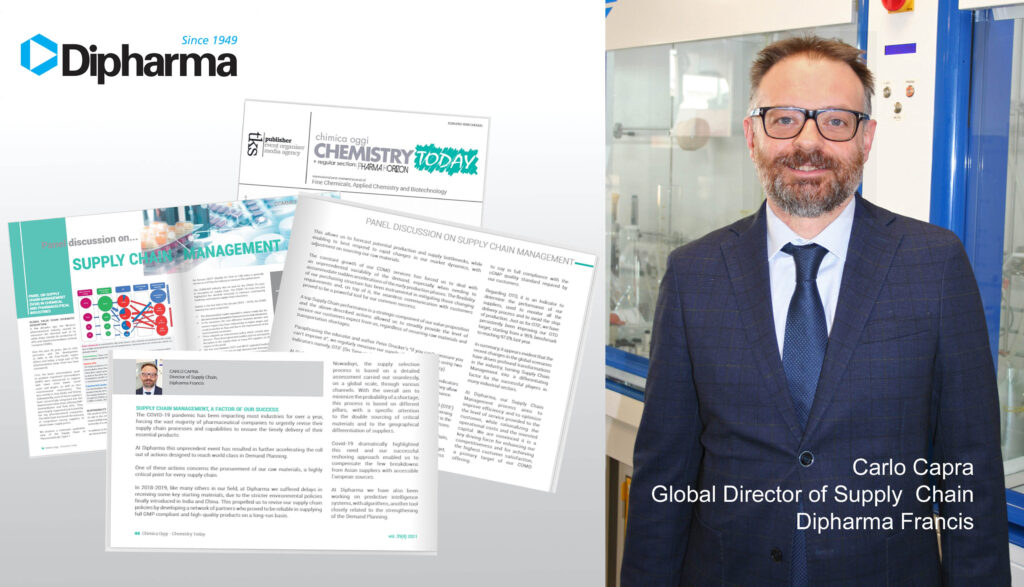 For more information
Paola Clerici
Communication Manager
DIPHARMA FRANCIS S.r.l.
paola.clerici@dipharma.com